Reservations
All rates are based on occupancy of two (2) people and are subject to change. Posted rates do NOT include applicable taxes or additional fees. We know the booking process can be daunting with the number of rental options available and each room being unique. The chicken coup is our office! We're often busy tending the orchard or feeding the animals. Please email first with your request.
For WATERFRONT accommodations please visit www.sleepingsea.com.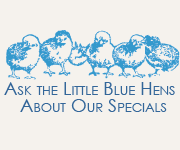 Reserve by Email:
Reserve by Phone:
telephone : (360) 376 - 7035
hours: 9 AM - 9 PM (PST)
Make a Reservation Request Online
Ready and dreaming to escape to the islands? Click on the link below to use our external reservation application.Select your desired dates and submit your reservation request. We will get back to you promptly.
Once in a Blue Moon Farm Reservation Request
Ferry Reservations
Washington State Ferries now take reservations for all San Juan Island routes. Please visit the Washington State FERRY RESERVATIONS website for more information and to book your ferry travel. We STRONGLY recommend making a reservation for all travel times, but especially during peak times to ensure boarding on the ferry of your choice.
The first 30% of reservable space on the Anacortes/San Juan Island route is released 2 months prior to the schedule start date. (All tall space is released within the 1st tier). An additional 30% of vessel space is released at 7:00am 2 weeks before each sailing date, and then the final 30% is released at 7:00am 2 days before each sailing date. Reservations are not required for travel on Washington State Ferries. Every ferry leaves 10-15% of the ferry capacity for standby travel for last minute travel or when reservations are unavailable. Sometimes there is extra space when driver's don't show or cancel their reservations.